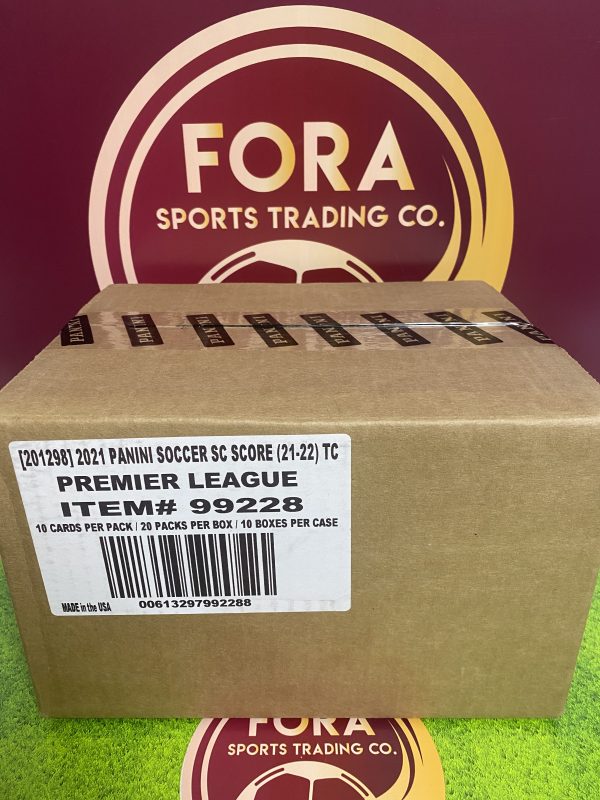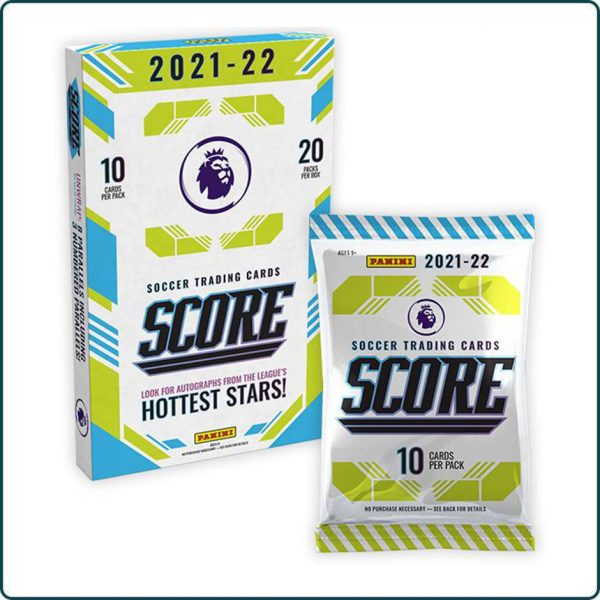 PANINI SCORE – PREMIER LEAGUE 2021/22 – RETAIL BOX CASE
Out of stock
Score makes its premier league debut in the UK for Season 2021/22.
YOU ARE BUYING:
A MANUFACTURED SEALED RETAIL BOX CASE
Consisting of;
10 Boxes x 20 packs x 10 cards = 2000 cards in total.
All 20 Premier League teams are featured.
HITS PER BOX (on Average)
3 Numbered Parallels per box
5 Red Parallels per box
12 Inserts
Autographs; 1 in every 5 boxes (on average). 40 in total to collect.
Case Hit;
Intergalactic, Game Face and 3D Card! One of each per case on average. 20 of each to collect.
Collect the entire 200-card base set.
INTERNATIONAL SHIPPING (OUTSIDE EUROPE? – PLEASE CONTACT US FOR A SHIPPING QUOTE)