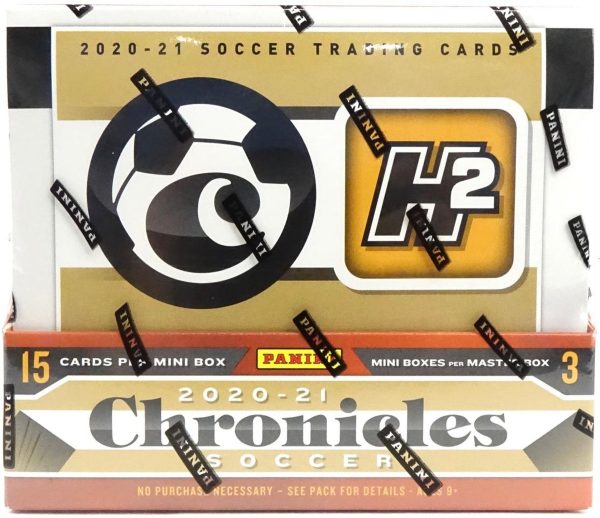 PANINI SOCCER CHRONICLES EUROPE EXCLUSIVE H2 BOX 2020-21
Out of stock
Look for three parallels per insert including H2 Europe-exclusive Green Circles or Green Shimmer parallels!
Also find autographed parallels of Prizm, Select, Spectra, Optic Rated Rookies and Contenders Tickets, featuring some of the best and brightest stars of the league!
Memorabilia also has its place in Chronicles with multi-swatch Tools of the Trade and Treasured Threads inserts to go along with iconic Fabric of the Game cards!